Whether you're planning a romantic weekend away with your significant other or spending a night in with your gal-pals, this playlist has all the love-themed bangers on it you could possibly want!
Let us know if your favourite love song made the list and which ones you would add…
10. Aerosmith – I Don't Want To Miss A Thing
Performed by American hard-rock band, Aerosmith, this song was actually written by a lady called Diane Warren. The inspiration for this song came from Diane watching an interview with James Brolin and Barbara Streisand where Brolin says he missed Streisand when they were asleep, and Warren wrote down the words "I don't want to miss a thing" and that's where this power ballad began…
This song debuted on the Billboard Hot 100 giving the band their first and only number-one single in their home country. The song also peaked at number 1 in several other countries such as Australia, Ireland and Norway. In the UK it's sold over 1 million copies and reached number 4 in the Singles Chart.
9. The Temptations – My Girl
Written and produced by the Miracles members Smokey Robinson and Ronald White, "My Girl" became The Temptations first US number 1 single and to this day is still their signature song. Robinson's inspiration for writing this song was his wife, and Miracles' member, Claudette Rogers Robinson.
In 2017, the song was selected for preservation in the National Recording Registry by the Library of Congress as being "culturally, historically and artistically significant."
8. Bruno Mars – Just The Way You Are
Released in September 2010 in the UK, "Just The Way You Are" is Bruno Mars' debut solo single and the lead single from his album "Doo-Wops & Hooligans". Throughout this song, the lyrics compliment a woman's beauty and how she is amazing just the way she is without needing to change a thing.
This song won Best Male Pop Vocal Performance at the 53rd Annual Grammy Awards and peaked at number 1 in the US, Australia, Canada, New Zealand and the UK.
7. Ed Sheeran – Perfect
"Perfect" was the first song Sheeran wrote for his third album "Divided". This song is a romantic ballad about his now wife, Cherry Seaborn, who he knew from school and later reconnected with in New York.
Sheeran revealed the inspiration for this track came to him at 6 in the morning after he'd visited James Blunt's house in Ibiza where the pair had listened to rapper Future's music. The very next day, Sheeran rented a studio and finished the song that very same day. Sheeran notes that he knew it was special from that moment.
The track reached number 1 in the UK Singles Chart and was Christmas number 1 in 2017.
6. Christina Perri – A Thousand Years
A very popular choice for couples to play at their wedding, this song was originally written for The Twilight Saga: Breaking Dawn Part 1 to illustrate the love affair between Edward Cullen and Bella Swan; the films main two characters.
It reached it's peak at number 31 on the Billboard Hot 100 giving Perri her second top 40 hit. By July 2013, it had sold over 3 million digital downloads and in December 2020, the single was certified nine times platinum by the Recording Industry Association of America for selling 9 million digital copies in the US.
5. Whitney Houston – I Will Always Love You
Originally written and recorded by Dolly Parton, this song always comes to mind when thinking about love songs. Whitney Houston created a rendition of this song for the 1992 film "The Bodyguard".
The single spent 14 weeks at number 1 on Billboard's Hot 100 chart which set a new record for it's time, becoming one of the fastest selling singles of all time and the best-selling single by a woman.
4. Goo Goo Dolls – Iris
Goo Goo Dolls are an alternative rock band from America with this song "Iris" greatly contributing to their success. The song was released in April 1998 and reached number 1 in Australia, Canada and Italy. It reached number 3 in the UK, number 9 on Billboard's Hot 100 and has become one of Ireland's best-selling singles of all time.
3. Bee Gees – How Deep Is Your Love
Recorded in 1977 and released in September of that year, this song hit number 3 in both the UK and Australian charts and topped the US charts on 25th December 1977. It was also the longest song to be in the top 10 in one run in America.
This song is probably best known for being a part of the soundtrack for Saturday Night Fever, however it has been given it's own credit in it's own right. The track ranked 375 on Rolling Stone's list of 500 Greatest Songs Of All Time and was voted by the British public as the nation's favourite Bee Gees song. During a Bee Gees interview, Barry reportedly said that it was also his favourite song.
2. Adele – Make You Feel My Love
"Make You Feel My Love" is a song written by the great Bob Dylan for his 1997 album and has been re-recorded many times by various artists. One version of this song that sticks in our minds is of course Adele's.
Adele released her version of the track on her "19" album in 2008 and it originally peaked at number 26. However, after multiple performances of the song on the X Factor it peaked again at number 24, then surging to number 4. The song was used heavily for the Comic Relief campaign which gave the song another lease of life as it spent 3 more consecutive weeks in the top 10. The track was the 48th biggest selling song of 2010.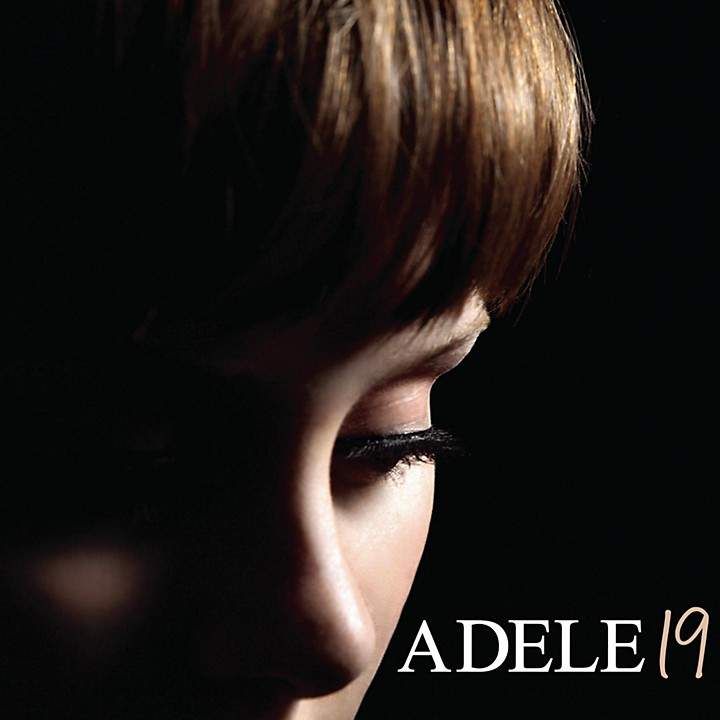 1. Taylor Swift – Love Story
Released in September 2008, "Love Story" written and produced by Taylor herself was the lead single for her second album "Fearless" and tells the narrative between Romeo and Juliet-esque characters in which Taylor changes the ending of their love story – choosing marriage instead of the Shakespearian tale of death.
"Love Story" topped the chart in Australia where it was certified ten times platinum. It reached the top 5 in Canada, Ireland, Japan, New Zealand and the UK. In the US, peaked at number 4 on the Billboard's Hot 100 chart and was certified eight times platinum, not to mention it was the first country song to top the Billboard Mainstream Top 40 chart. It has sold over 6 million copes in the US and over 18 million worldwide.