It feels like forever since we welcomed customers through our doors due to the pandemic, especially as the opening date kept getting shifted due to restrictions, but we can finally say "we're open!"
With restrictions eased across much of the country for what we hope is the foreseeable future, we thought a blog post about what's coming up for the rest of the year at The Jazz Café would be helpful alongside other uses of the venue that you may be interested in.
Private Events
One of the areas that was impacted the most by restrictions was private events, so it's no wonder that the number of these are now increasing. This does mean if you're looking to have your event with us this year that you will need to be quick and get your enquiry to us as soon as possible.
We can cater for events from 65 guests up to 240 and offer a number of flexible dining options whether you fancy a buffet, 3 course meal or even an indoor BBQ. Our bar is always well-stocked and included in hire of the venue alongside a number of bartenders for the duration of your event.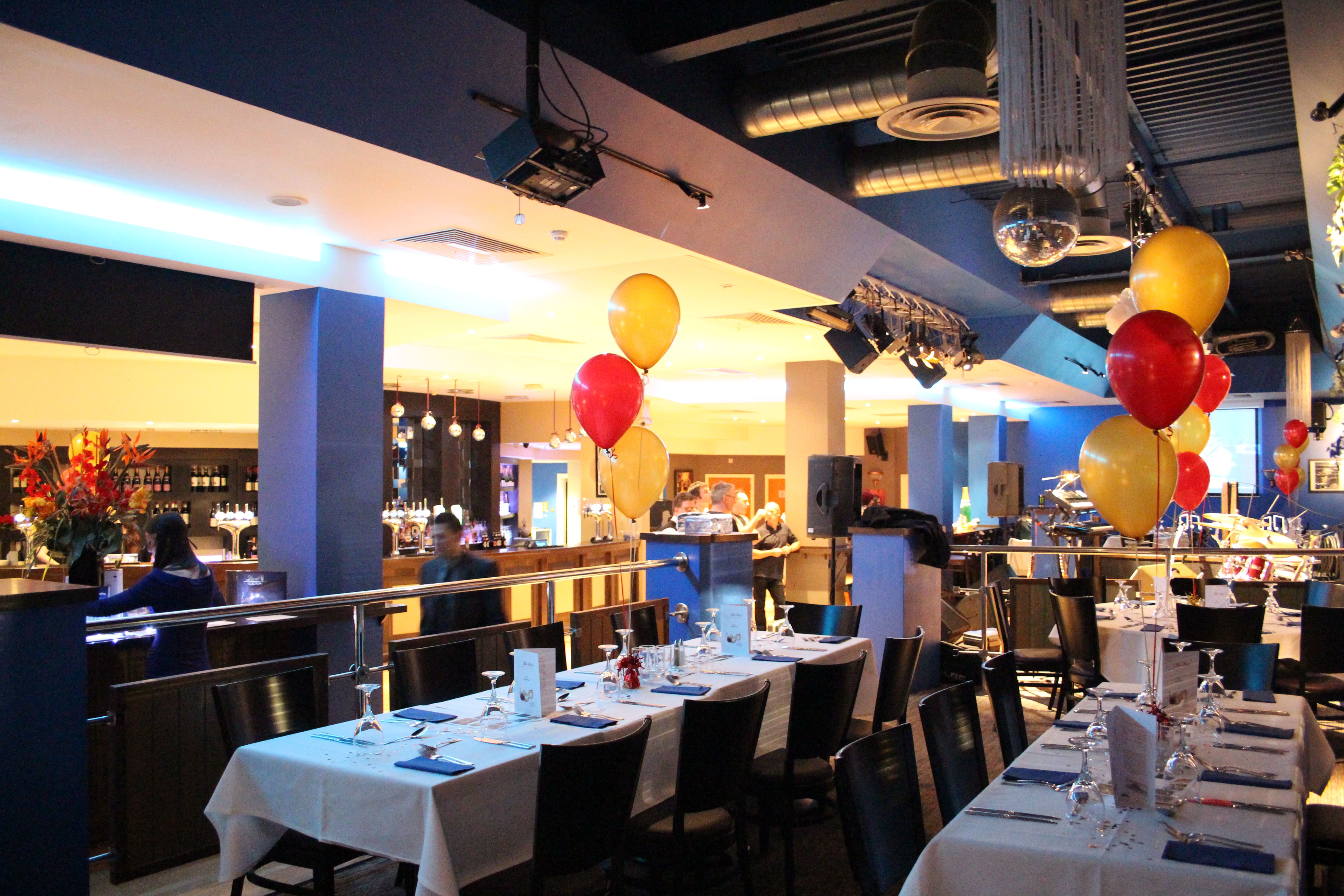 Match Days
Did you know that we're located between Gates 7 & 8 of the Select Car Leasing Stadium, formerly known as the Madejski Stadium? If you're a Reading FC fan make sure you head to us either before, during or after the game. We're open for each home game and serve food and drinks throughout the match – be sure to check our website for opening times and food serving times too.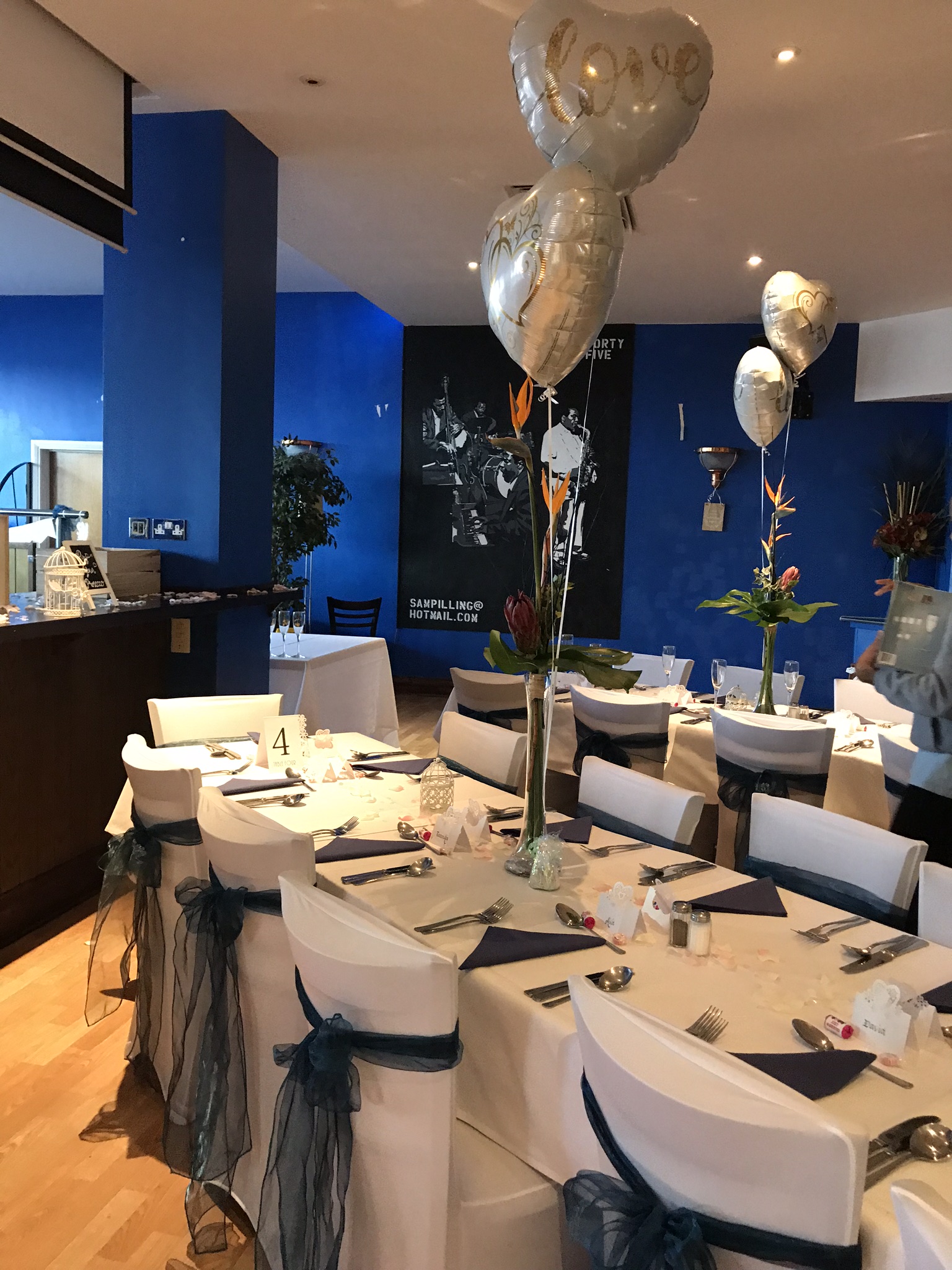 .
Wedding Receptions
Weddings are back! How many weddings have you attended since lockdown restrictions lifted? Too many to count? It certainly feels that way, but don't forget that here at The Jazz Café, you can hire the venue for your wedding breakfast and/or your wedding reception.
We understand that your wedding day is one of the most special days of you and your partners lives, so we don't like to put you in a box with our packages. Instead, we let you tell us what you'd like and then we package it together along with a price, so it's perfectly tailored to your requirements.
We've also got all the equipment you may need if you're looking for a live band or musician to play at your reception, or if you'd like live entertainment but not sure where to start, we've got plenty of fantastic bands and musicians on our books that we can book for you.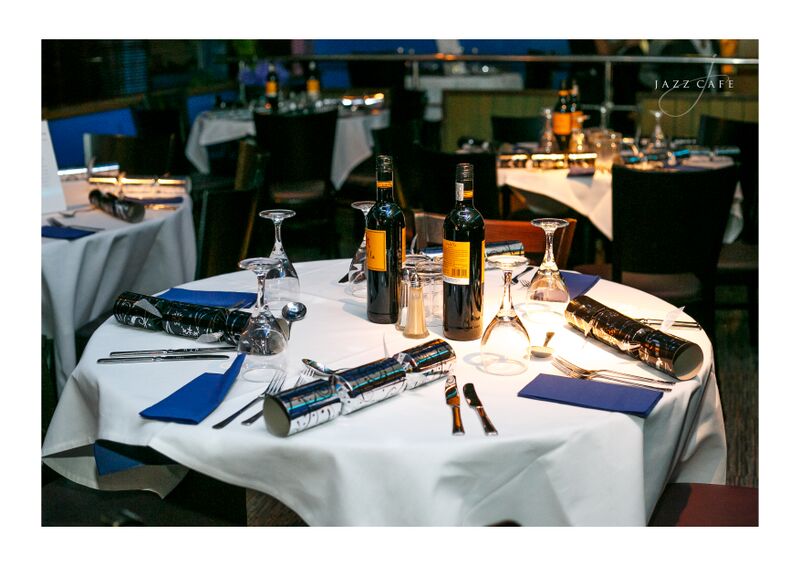 Christmas Parties
It may only be August, but that means there's only 3 months to go until it's December – prime Christmas party season! If you're looking for a venue for your company or your group of friends for a good time out, you can guarantee it with us.
Our Joiner Party Nights are perfect for smaller groups of people. Each party night there will be live entertainment from one of our incredible bands and then our resident DJ will take you through to the early hours of the morning. If you're a Christmas dinner fan, then be sure to book our ticket option with a 3-course meal so that you can enjoy your turkey before the party gets underway!
If you're coming from afar, or just need somewhere to rest your head for the night, why not stay at VOCO Hotel, literally steps away: https://www.ihg.com/voco/hotels/gb/en/reading/xrerd/hoteldetail?cm_mmc=GoogleMaps-_-VX-_-GB-_-XRERD
Details of our Christmas Joiner Party Nights can be found here on our website: https://www.thejazzcafe.co.uk/alleventslist
For any enquiries, you can contact us using the following information:
01189 681 442
We look forward to welcoming you back to The Jazz Café very soon!